We make the finest buttons in the U.S.A. right here in Los Angeles, California!
1" button pins are an inexpensive and effective advertising tool for your business, band, sports team, or anything else worth advertising. 
CHECK OUT OUR CURRENT DEALS, INQUIRE ABOUT ANY OTHER QUANTITIES OR DEALS:
$15 for 25 buttons
$25 for 60 buttons
$50 for 140 buttons
$100 for 300 buttons
button design - $5
Custom Graphic Design - $5 per logo

All buttons are made locally, and typically available within 5-7 days maximum.
We provide FREE SHIPPING to anywhere in the United States vis USPS
Canadian rates available!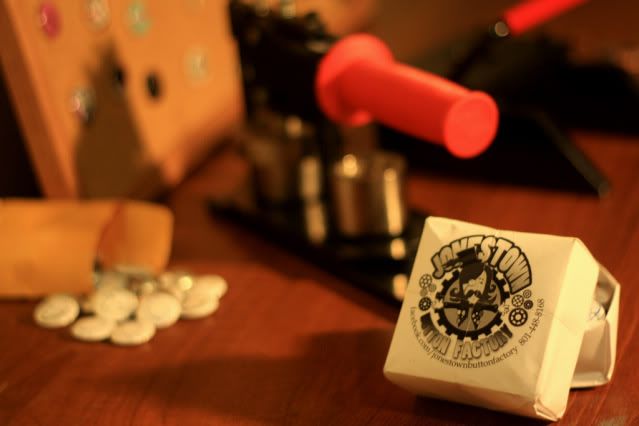 Ask us about other services we provide, such as graphic design for all kinds of merchandise and custom inexpensive stickers!
To place an order, or to ask us a question, e-mail us!
JonestownButtonFactory@gmail.com